We'll be in concert at the Owatonna Arts Center on Saturday, March 9 at 2 pm. This is the 21st concert of a 22 concert tour across Minnesota, funded in part by the Arts Tour Minnesota grant from the Minnesota State Arts Board. The program is "When There's Good to Be Done," original songs of Minnesota unsung heroes. 
This is a very special concert, since I wrote two of the songs about men who grew up at the Minnesota State School Orphanage, which was housed in the very building that is now the Owatonna Arts Center. After the one hour concert, one of the men, author Peter Razor, will be on hand for a question and answer session with the audience. Refreshments will follow. Please join us! All the details are here.
Here are photos from one of the tour dates, at The Barn Theatre in Willmar, MN on October 13, 2018.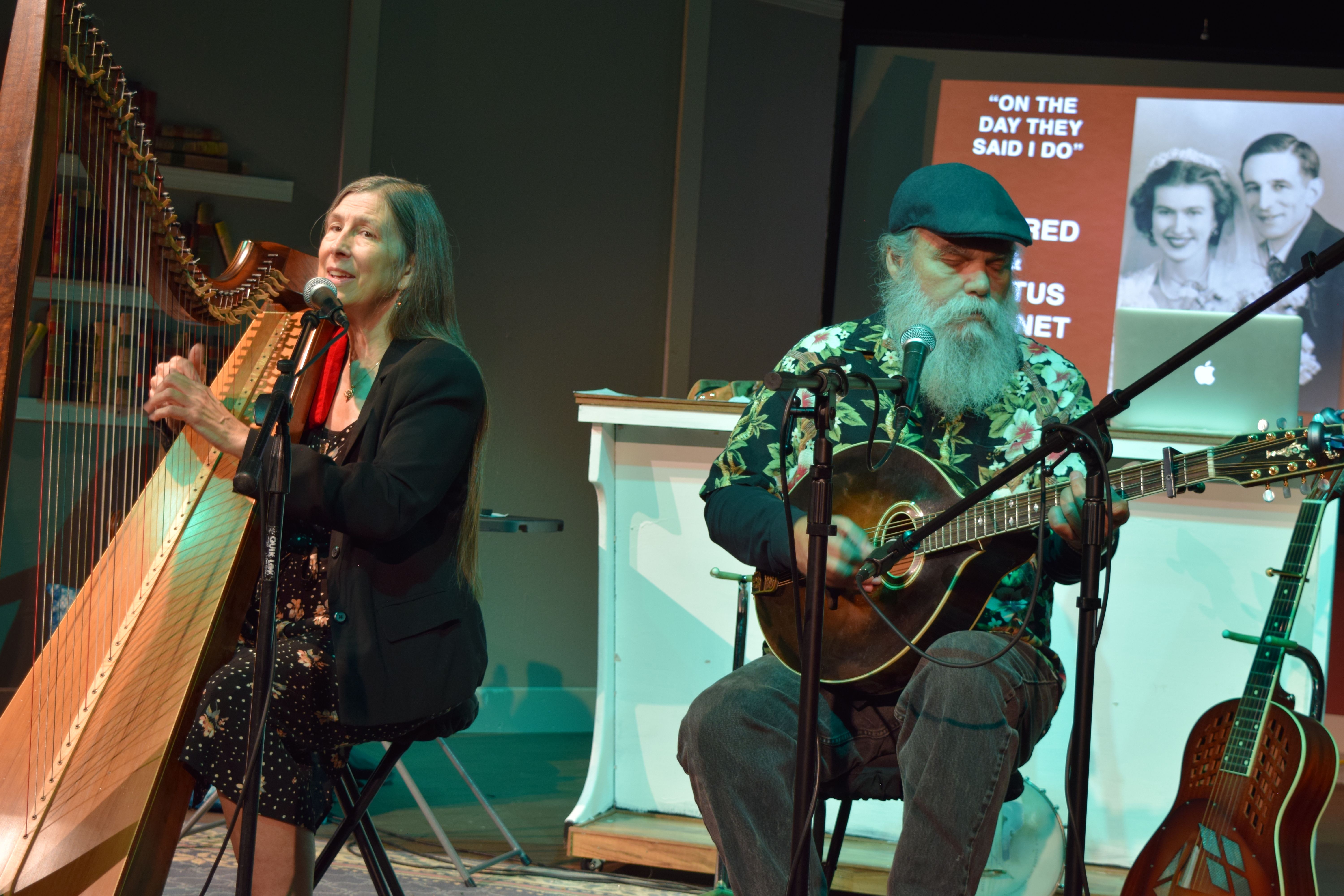 Curtis & Loretta onstage, singing "On the Day They Said I Do."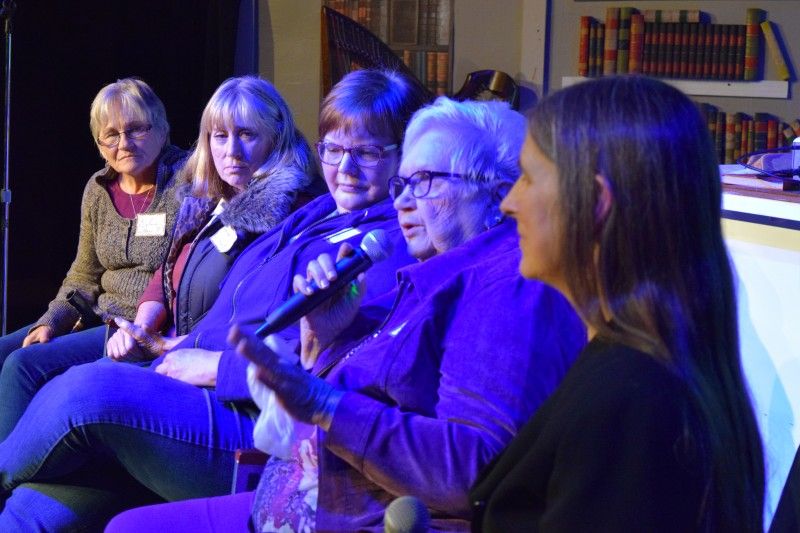 After the concert, discussion and Q and A with four of The Willmar 8, who carried out the first bank strike in the U.S., back in 1977. From left to right, Sylvia Erickson Koll, Sandy Treml, Teren Novotny, Irene Wallin, with Loretta Simonet leading the discussion.