Bring your bag lunch for this free noon time concert, in a beautiful historical church.
"Loretta's almost operatic alto and Curtis' rich tenor form a lush, polished and varied vocal blend. The pair's instrumental interplay is equally compelling, with Loretta's harp textures dancing in and around Curtis' deft guitar and mandolin lines."                          ... Dirty Linen
Visit us on Facebook and YouTube
Curtis & Loretta are an acclaimed folk singer/songwriter duo featuring extraordinary harmonies and an array of stringed instruments.
Curtis Teague: vocals, guitar, mandolin, mandocello, clawhammer banjo, steel ukulele, harmonica 
Loretta Simonet: vocals, folk harp, guitar, mandolin, kazoo, shakers 
---

---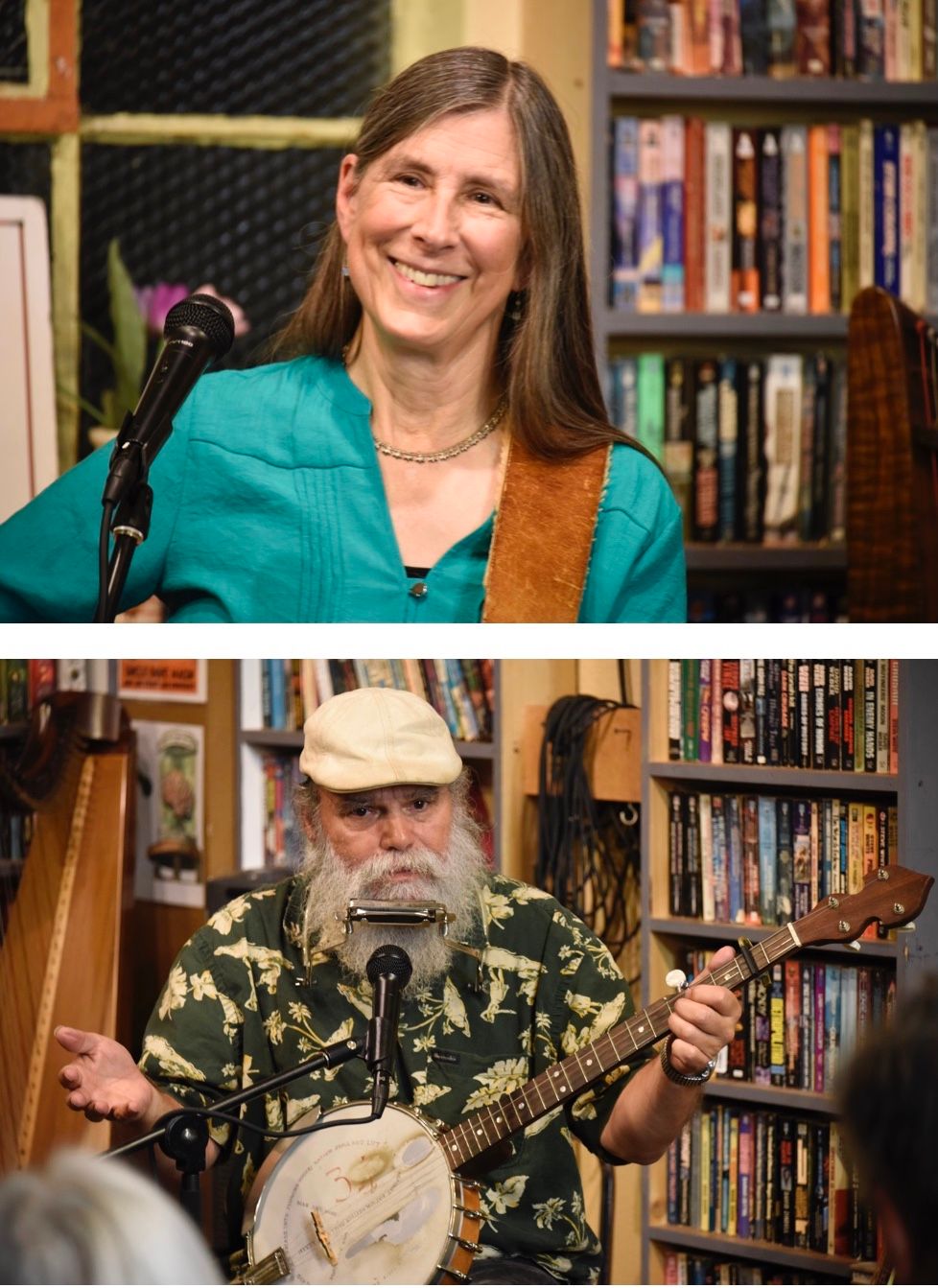 Curtis & Loretta at Pacific Northwest Folklore Society, Sept 14, 2018. Photo courtesy of Steve Marti, Loretta's high school friend!
---
UPLIFTING NEWS FROM WTIP RADIO,
GRAND MARAIS, MN

Lutsen resident Dave Howe on what inspired him to donate a kidney to a stranger.
In October 2018, we did a live radio show on WTIP in Grand Marais. We chatted about the music tour we were doing at Arrowhead Libraries, and we sang a song I'd written, "When There's Good to Be Done." It's a true story about Christy Harding, a young woman who donated a kidney to a little girl she'd never met before.
We got this email a few months later -
"Loretta, we learned recently that one of our listeners was so inspired by a story and song YOU shared on our show that he actually donated a kidney to a stranger. So amazing and wonderful!! Here's the link to the interview with him; thought you'd like to hear his story:
Click here to hear the interview with Dave Howe
:) You should feel really really good about this. All the best! Annie"
-- 
Annie Possis, producer, The Roadhouse