We do music and sound effects for Puppet Pageant. More info coming soon!
"Loretta's almost operatic alto and Curtis' rich tenor form a lush, polished and varied vocal blend. The pair's instrumental interplay is equally compelling, with Loretta's harp textures dancing in and around Curtis' deft guitar and mandolin lines."                          ... Dirty Linen
Visit us on Facebook, YouTube and Twitter
WHEN THERE'S GOOD TO BE DONE - Latest CD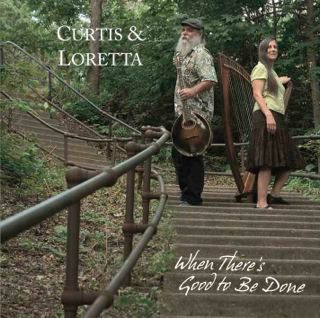 WE GOT A GREAT REVIEW IN "MINNESOTA BLUEGRASS" MAGAZINE
LISTEN TO THE SONGS HERE, and get your copy or download
WHAT'S IN THE RECORDING ?
This recording is made up of 12 songs Loretta wrote, about real people who overcame great challenges in their lives. It's the culmination of a year long project through an Artist Initiative grant that Loretta was awarded, from the Minnesota State Arts Board.
Guest musicians on the CD include - Peter Ostroushko on fiddle (5 cuts), Jacqueline Ultan on bowed cello (3 cuts), Sandy Njoes on stand up bass (9 cuts), Sherri Leyda on penny whistle (1 cut) and hand drum (1 cut), Chuck Leyda on mandolin (1 cut), and Bobb Fantauzzo on Native American style flute (1 cut). There's also a choir of 10 wonderful women singers on the chorus of "Willmar 8." Sandy, Sherri, Chuck, Bobb and many of the "choir" will join Curtis & Loretta onstage at the Cedar on Nov 22 ! 
There are detailed stories of many of the people in the songs on our blog at www.curtisandloretta/blog  
Here's a quick look at each person on the CD, and how I found them!
1. WHEN THERE'S GOOD TO BE DONE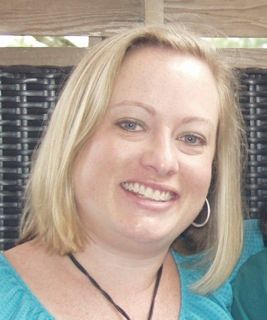 Christy Hart Harding was home alone in Jacksonville, Florida one day when she chanced to see a post online about a stranger, a Pine City, Minnesota toddler, who needed a kidney transplant. She says it was meant to be that she saw the post, and that she ended up being the donor. When I asked whether she was worried about having major surgery, she replied she was more worried about Arianna getting through it. I asked, "What made you decide to do it?" Her answer is the chorus to the song.  I first heard about Christy on Minneapolis TV news. You can follow little  Arianna's successful recovery by "liking" www.facebook.com/ALL4MOORE 
2. JUNE ON HIS MIND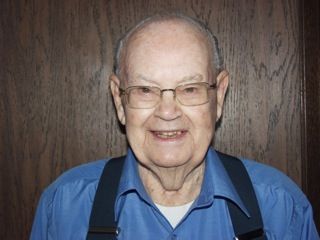 Leonard Olson was aboard the USS Reid Dec 11, 1944, when it was sunk by Kamikazes. He survived and was able to help save another man. Len told me he never doubted he'd get back home. "I have an angel on each shoulder, all my life." He had his    pocket Bible, and he had to get back for his dear June. I first met Len and June at the Good Samaritan Care Center in Stillwater, Minnesota. June was living there, and Len visited every day. Curtis and I played music there many times, and got to know them. June passed away on January 29, 2015. Len lives in Stillwater.
3. WHAT EACH ONE NEEDS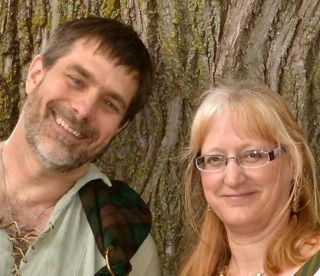 Chuck & Sherri Leyda are musicians who have three beautiful children, two of whom are severely autistic. I've spent some time with the family, and witnessed the huge commitment. I never ever see any resentment in Mom and Dad's eyes, no "why me," only acceptance of each child. To see their family is to see happiness and pure love. Chuck plays mandolin and Sherri plays pennywhistle on their song. We first met them when we were all performing at the Minnesota Renaissance Festival in the 1990s. They live in Delano, Minnesota. You can find out more about their music groups, Singleton Street and Kindred, at www.singletonstreet.com  
4. ON THE DAY THEY SAID I DO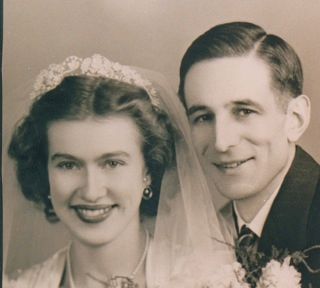 Mildred & Cletus Simonet were my parents. When they met in  Stillwater, Minnesota in 1946, some people thought it would never work. Besides their religious and family backgrounds,he was 17 years older than her. He had already owned a business,and was just back from World    War II. She had moved to town from the farm. But they listened to their hearts and married on Feb 8, 1947.  Later, when he developed Alzheimer's, she took care of him at home for 10 years, till he died in 1997. From 2007 till my mom died in 2014, I was her part time caregiver, and we spent lots of time talking about the old days & how they met. 
5. DRAGONFLY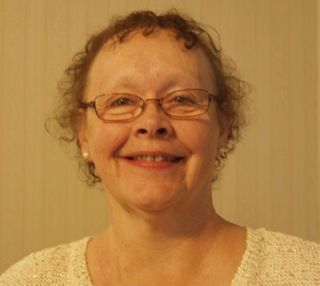 Mary Ann Peltier Rigney has always loved dragonflies. She was my friend, growing up in Stillwater, Minnesota. Diagnosed with ovarian cancer in 2008, I realized she is like a dragonfly herself. Though their wings appear paper-thin, they are amazingly powerful. Dragonflies can move in any direction, change direction suddenly, and even migrate across oceans.I asked how she's able to maintain her ever- present positive attitude, and she said, "You can sit around and cry and mope, but then that'll make you sicker." She went into remission for two years, but then the cancer came back. She is still battling it today. She still lives in Stillwater.
6. WHERE THE NORTH WIND BLOWS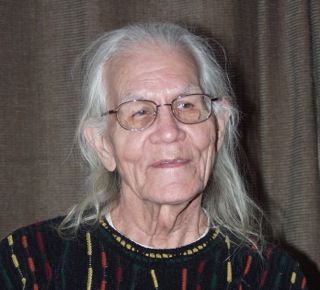 Peter Razor was abandoned at ten months old. He grew up at the state orphanage in Owatonna, where he knew Harvey (from our song "Case 9164"). As a Native American he suffered discrimination in addition to abuse. There was no one to turn to, since those in charge were the abusers, and others turned a blind eye. In the 1990s, Peter got the official  records the orphanage had kept on him, and found glaring omissions and outright lies. He found out that his grandmother wanted to raise him, but they did not allow it. He never met her. Peter's memoir "While the Locust Slept," is available at amazon.com and from the Minnesota Historical Society. He says it was therapeutic for him to write it. He lives near Tomah, Wisconsin.
7. GIVE LOVE A CHANCE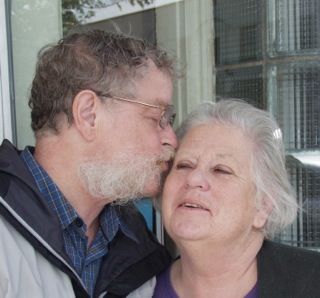 Larry & Doreen Von Berg were volunteers at "The Night Place" at the University of Minnesota in 1973. He had just graduated, and she was a senior. They were interested in each other, but were both accepted into VISTA, and she was sent to New Orleans, while he was sent to Kansas City. After losing contact, they finally found each other again in Minneapolis 40 years later. Larry had read an article in the Minneapolis Star Tribune that said Doreen was working at a homeless shelter. They were married April 12, 2015. I first heard about Larry and Doreen in a Minneapolis Star Tribune article that was a follow-up to the one Larry had read.
8. CASE 9164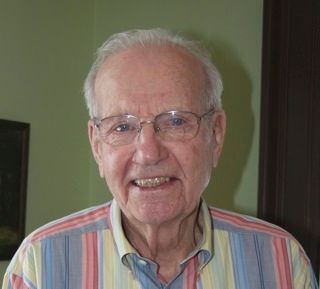 Harvey Ronglien grew up at the Minnesota State Public School for Dependent and Neglected Children. It was an orphanage in Owatonna, Minnesota. He endured a loveless upbringing there. Yet, as an adult he was able to see the positive side. Even though it was the Depression, he received food, clothing, shelter, a good education, and participation in sports. Hi official "case" number at the orphanage was 9164. He and his wife created the Orphanage Museum, in the main orphanage building in Owatonna. He wrote a book about growing up there, and its effects on his life, titled "A Boy From C-11 - Case # 9164." It's available on amazon.com and other sites. I discovered the Orphanage Museum one time when we were performing at the Owatonna Arts Center, and eventually I met Harvey, and Peter Razor. Harvey lives in Owatonna.
9. THE BRIDGE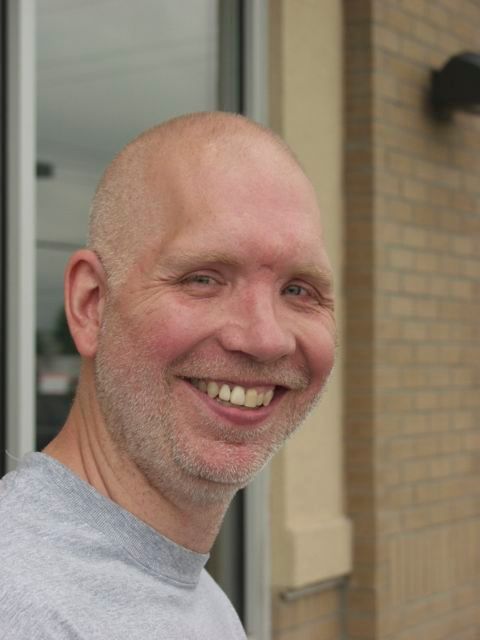 Garrett Ebling was in a medically induced coma for three weeks after he survived the 35W bridge collapse in Minneapolis on Aug 1, 2007. His list of injuries were so extensive, they didn't know whether he'd survive. He told me, "I wanted everything back that the bridge took away from me. I couldn't get everything back, but as much as I could possibly get back, I'm getting back." So he fought with unwavering determination, through his physical, then emotional recovery. In 2012, he wrote a book about his long journey back, "Collapsed." It's available at amazon.com and other sites. He lives in Andover, Minnesota.
10. HABIBO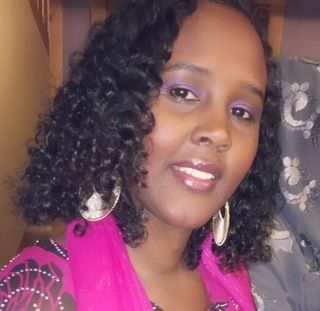 Habibo Haji was raised by her grandma in Balcad, a small primitive village in Somalia. Her life was hard physical labor, poverty, and abuse, and she felt abandoned by her parents.  At 17, she was able to come to America, and though she had never been  to school, she started from scratch and became a nurse at Mayo Clinic. How did she do it? Growing up she was forced to take on huge responsibilities beyond her years. She said, "It taught me to be resilient and hard working, not to give up easily." She had given a talk at Owatonna Arts Center, and Silven Durban, the artistic director there, told me about her. Her book, "Conquering the Odds: Journey of a Shepherd Girl," is available at amazon.com and other sites.
11. I WILL GET HOME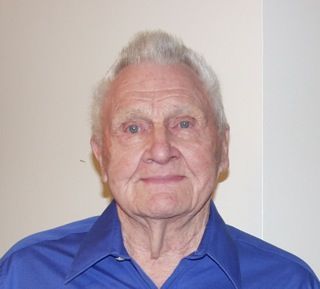 Lester Schrenk grew up on a farm in Long Prairie, Minnesota. His parents didn't want him to join the military, but in 1942 he enlisted anyway. Surviving POW camps and the German Death March, Les told me there was never a time he thought he wouldn't get home. The German pilot who hit his plane in 1944 didn't "finish them off," but followed them back to land, allowing them to parachute out. He spent years searching for him so he could thank him for sparing their lives. In 2012 they met in Germany, became good friends, and public TV produced "Mortal Enemies" about them. They show it periodically on Minnesota Public TV. We perform sometimes at the senior apartments where Les lives in Bloomington, Minnesota, which is where we met him and heard his story.
12. WILLMAR 8 (WE ARE ALL EQUAL YOU KNOW)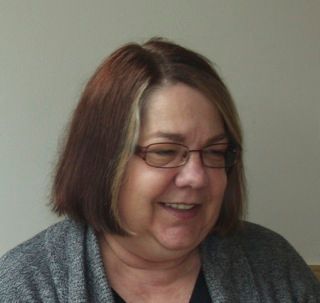 Glennis Ter Wisscha and 7 other women went out on strike at Citizens National Bank in Willmar, Minnesota in 1977, protesting gender discrimination and unfair labor practices.  Glennis told me the closeness of the strikers, and letters from women across the world is what kept them going through the nearly 1 1/2 year strike. Though they lost this battle, they helped win the war. As a result of pressure by working women, in 1978 the Department of Labor officially targeted the banking industry as a top priority for enforcement of equal opportunity. Back in 1977, I followed the strike on the news, and it came to mind when I was searching for people to interview. I found Glennis and she agreed to do an interview with me. She lives in the Twin Cities.
Loretta Simonet is a fiscal year 2015 recipient of an Artist Initiative grant from the Minnesota State Arts Board. This activity is made possible by the voters of Minnesota through a grant from the Minnesota State Arts Board, thanks to a legislative appropriation from the arts and cultural heritage fund.