HISTORICAL SHOWS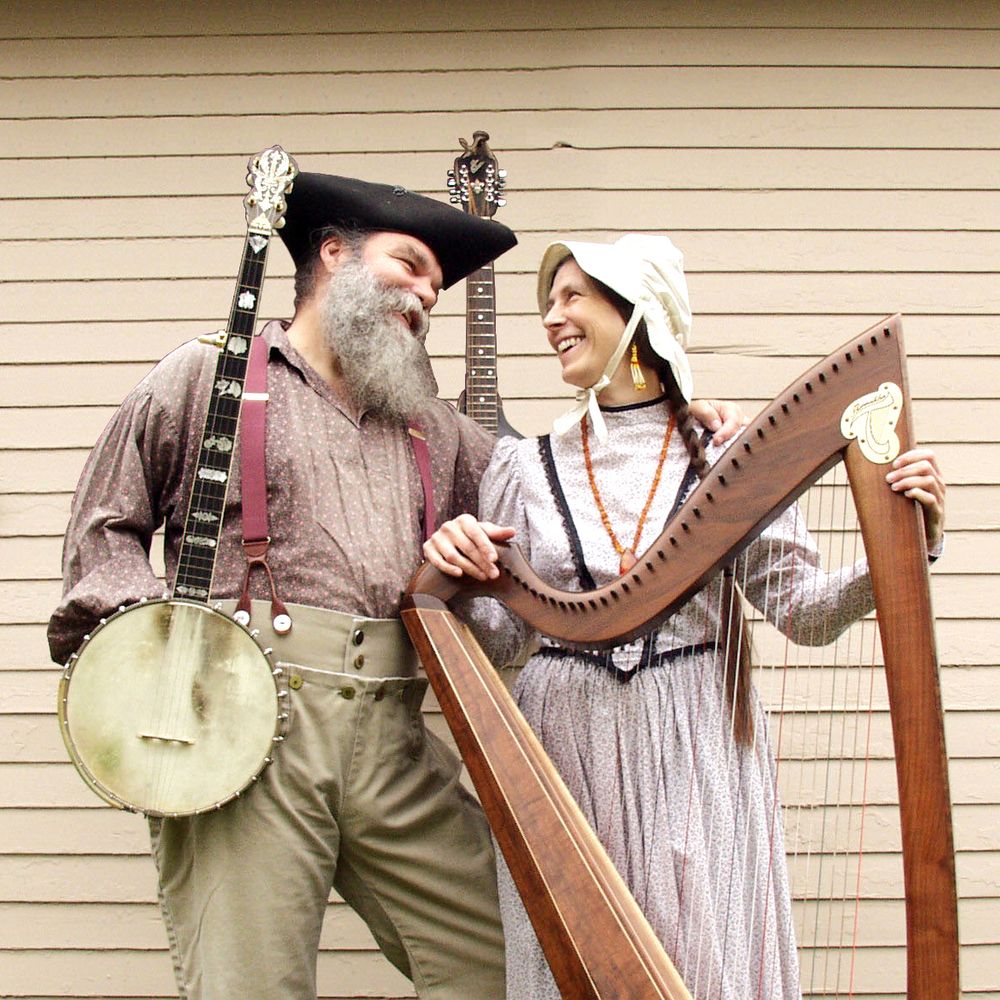 Our Heritage in Song
1800s American show
Curtis & Loretta present "Our Heritage in Song," a delightfully entertaining and educational concert that grew out of "The Minnesota Heritage Songbook," a Minnesota Sesquicentennial Commission project that Curtis & Loretta worked on in 2008.  Dressed in 1800s costumes, the duo makes history come alive with their seamless harmonies and period instruments, including banjo, celeste (a charming antique keyboard that plays bells), folk harp, mandocello, harmonica, and guitar.   Come sing along!
This concert is made up entirely of songs Americans sang in the mid to late 1800s. These traditional musical gems highlight the married couple's old world charm as never before.   This concert appeals to all ages!  It illustrates our country's history, and shows how 1800s issues and sentiments are still relevant today.
Between songs, Curtis & Loretta's engaging stage presence shines through with stories and  commentary on the history of the songs, and their importance to our ancestors and to all Americans today.   There's Lincoln's campaign song, a children's circle game, immigrants' songs, love songs, and a rollicking voyageur song, along with songs of farmers, homesteaders, and Civil War soldiers.  Please join us! 
Prairie Songs: Sing Along with Laura Ingalls Wilder
Traditional folk music duo Curtis & Loretta presents "Prairie Songs: Sing Along with Laura Ingalls Wilder." Curtis Teague and Loretta Simonet bring to life the music that Laura and her family sang in the beloved Little House on the Prairie books. Dressed in pioneer costumes, they accompany their resonant vocal harmonies on fiddle, guitars, banjo, spoons, harmonica, and celeste (a vintage keyboard that sounds like bells). 
Join in on the traditional songs that Pa led his family in singing. Imagine yourself with Laura and her family, in front of a cozy fire in their cabin, in the Wisconsin woods, on the Kansas plains, and on the prairies of Minnesota and South Dakota. 
In between songs, Curtis & Loretta's engaging stage presence shines through with commentary and history about the life and times of Laura Ingalls Wilder. They go beyond what folks read in the books, exploring how little Laura grew up to be a world famous author. 
Was everything she wrote in her books absolutely true? What things did she change, and why? What did Laura do after the last book ends? Why did she start writing her books at the age of 60? How did she become such an engaging writer, with such vivid descriptions? They also address the times in which the stories are set, and whether there are some passages in the books that are culturally insensitive. 
The program is one hour long. A Power Point presentation during the show features words to the songs, along with photos of Laura, her family, and the places they lived. Curtis & Loretta have  performed at the Laura Ingalls Wilder Pageant on the Ingalls family homestead in DeSmet, SD, and at the Family Festival preceding the Wilder Festival in Walnut Grove, MN. 
Watch a short preview video of the show here. https://www.youtube.com/watch?v=qoYoBFg8lZc
Victorian Christmas with Curtis & Loretta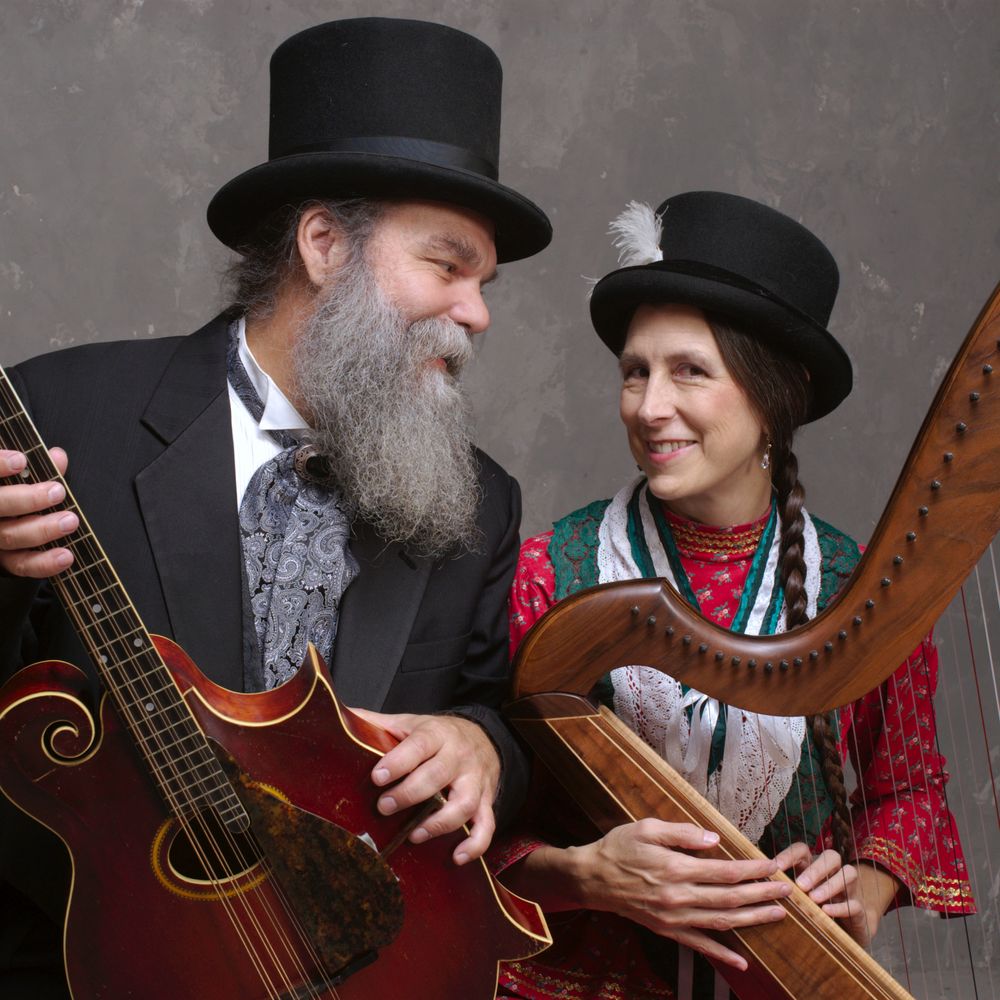 Victorian Christmas
Holiday Show
Curtis & Loretta bring you a delightful old-fashioned Christmas show, complete with holiday songs, Victorian costumes, sweet vocal harmonies, and an array of traditional turn-of-the-century instruments, including folk harp, mandolin, mandocello, harmonica, and celeste (a small 1800's acoustic keyboard that sounds like bells.)
Curtis Teague and Loretta Simonet are a married couple who have performed together professionally for 40 years. They were a featured act at Minneapolis' "A Victorian Christmas" for several years. They have also appeared numerous times at "Folkways of the Holidays" at The Landing in Shakopee. Based in the Twin Cities, they have performed extensively throughout the Midwest, in the South, and on the East and West Coasts, in concert, at folk festivals, and universities.
As with all their concerts, their Christmas show appeals to everyone, young and old alike. Their sincerity, musical ability, and spontaneous sense of humor combine to deliver a unique and memorable show.