HISTORICAL SHOWS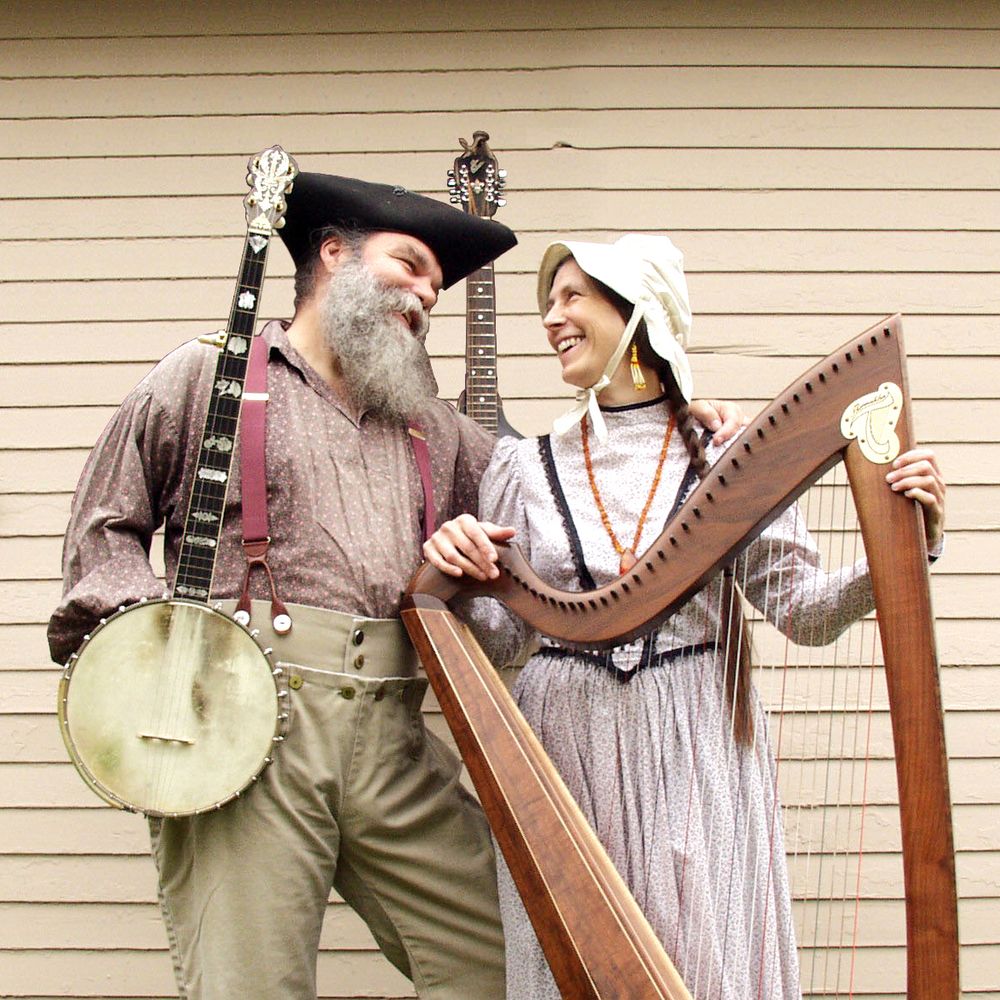 Our Heritage in Song
please scroll down for a high resolution of this photo
Curtis & Loretta present "Our Heritage in Song," a delightfully entertaining and educational concert that grew out of "The Minnesota Heritage Songbook," a Minnesota Sesquicentennial Commission project that Curtis & Loretta worked on in 2008.  Dressed in 1800s costumes, the duo makes history come alive with their seamless harmonies and period instruments, including banjo, celeste (a charming antique keyboard that plays bells), folk harp, mandocello, harmonica, and guitar.   Come sing along!
This concert is made up entirely of songs Americans sang in the mid to late 1800s. These traditional musical gems highlight the married couple's old world charm as never before.   This concert appeals to all ages!  It illustrates our country's history, and shows how 1800s issues and sentiments are still relevant today.
Between songs, Curtis & Loretta's engaging stage presence shines through with stories and  commentary on the history of the songs, and their importance to our ancestors and to all Americans today.   There's Lincoln's campaign song, a children's circle game, immigrants' songs, love songs, and a rollicking voyageur song, along with songs of farmers, homesteaders, and Civil War soldiers.  Please join us! 
Press / Reviews
REVIEW OF OUR HERITAGE IN SONG
"It's a sweeping tapestry of life and times 150 years ago, with topical threads that remain relevant today, specifically those about hard times and the poignant 'When This Cruel War Is Over.' As expected, Curtis & Loretta nail every one: His rich tenor entwines with her sparkling soprano for thrilling harmonies, while they adeptly accompany themselves on vintage stringed instruments." ... Critics' Picks, Rick Mason, City Pages newspaper